We have a number of rooms available for use rent free for youth activities or training courses for Leaders of Youth Activities, suitable for up to 30 people.
We would be happy to show you around if you think your group could benefit from use of these facilities. Please contact us to book an appointment.
In addition to the Youth Rooms we also have a Meeting Room available for use for Committee Meetings and Training Sessions for adults of Youth Organisations, suitable for up to 20 people.
We have recently had the Youth Rooms refurbished and are keen to keep them up to date. We regularly ask for feedback from our 'user groups' and try to implement suggestions that will benefit all groups.
Wifi is available throughout the building.  We also offer a photocopying service to youth organisations. Please contact us for further information.
Our Terms and Conditions of use and relevant policies are available here:-
Space & Facilities available in the Youth Rooms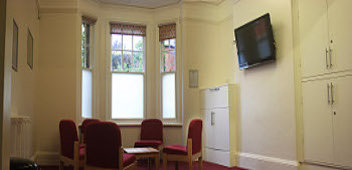 The main meeting room. Approximately 4 metres x 10 metres. Carpeted room with large wall mounted TV screen. There is a Blu Ray DVD player and 'media box' which enables a lap top to be plugged in and presentations shown on the screen, as well as allowing music to play through the TV or a games console to be attached and used. There are 2 large notice boards available for individual groups to advertise and inform of their activities and there is a white board available for Leaders or children to use.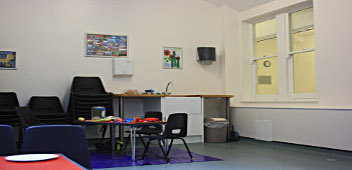 This room is available for 'messy play' or art and craft activities as it has a washable floor and a sink area for messy work. It is a another large room, approximately 4 metres x 6 metres and leads onto the patio area and garden. We keep a supply of folding tables (large and small) and chairs in this area. 
This is a fenced off area to enable toddlers to play safely in the garden or on the patio. There is furniture available for use on this area in the warmer months.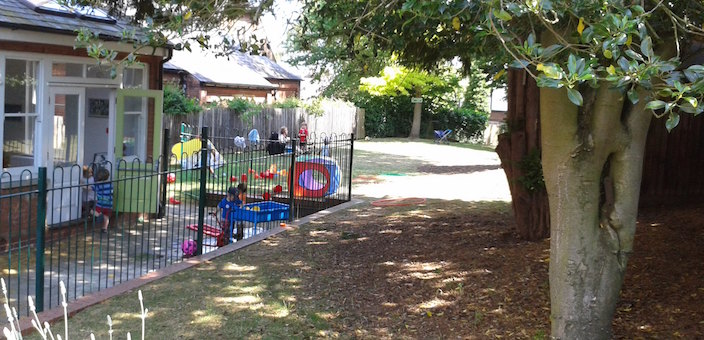 We are lucky to have a large fenced garden at the rear of the building, suitable for children to run around and 'let off steam'!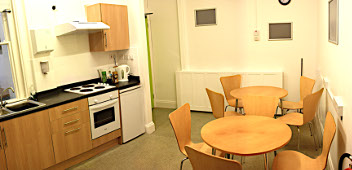 The kitchen is available for use under the supervision of responsible adults or can be used for a place for parents to wait and enjoy a cup of tea or coffee.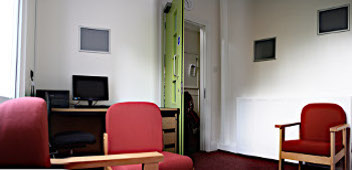 There is a small office/counselling room available for use with an adult. This is ideal for counselling or coaching sessions and as well as having comfortable chairs benefits from a desk with computer and printer, both available for use by our User Groups.
There are 2 toilets available with baby changing facilities.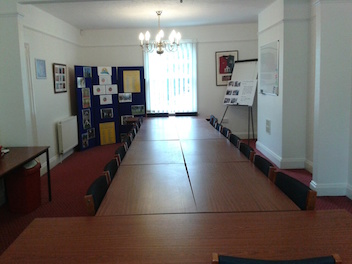 There is a large meeting room available for occasional use. The meeting room has a large board table seating up to 20 people. There are 2 flip charts, a white board and a projector screen for use. Tea and coffee making facilities are also available along with toilet facilities.